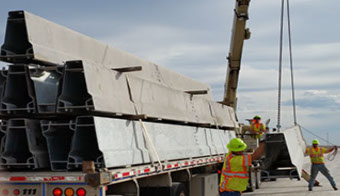 Lowest Deflection of any steel barrier
Exceeds both, American & International standards,
NCHRP-350, TL/3, TL/4, MASH,
EN 1317-2 and PAS 68:2010 approved.
Lightweight makes for safer operations.
Will not "pocket" when impacted.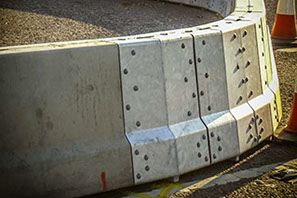 VersitilE


Available in 10', 20', and 40' lengths, as well as 5º and 10º sections, BarrierGuard 800 is easily adaptable to all road conditions.
The ONLY steel barrier capable of installation on asphalt, concrete, and direct soil.
Outstanding performance on bridge deck applications.

Durable


20 year life span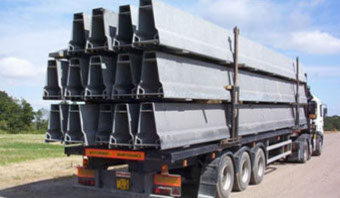 LIGHTWEIGHT
60lbs per foot vs. 500lbs per foot of concrete barrier.
Easily repositioned with optional lowering wheels.
SHIPPING
600+ feet/truck load vs. 100ft/truck load concrete barriers.
INSTALLATION
Up to 1000ft/hour with Quick-Link joints.
Save up to 80% transport and installation vs. concrete barriers.